Coorparote Office:

Toll Free 800-804-9124

Fax: 800-576-8522

treadliteroofing@contractor.net

Fayetteville Office:

910-527-1701

Raleigh Office:

919-415-1436

Recent Storm Damage?

Let a local company work

with you and your insurance comapny. We have a licensed adjuster on staff and as always all estimates are FREE!

"THEY DID AN OUTSTANDING JOB,  THE CREW WAS VERY POLITE AND THEY TOOK CARE OF BUSINESS"

                          T. Yana

                  Cameron,NC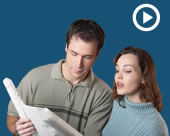 1. Customers come first.

2. We do what we say we're going to do, within an agreed timeframe.

3. Best Labor warranty's in the business.

4.Manufacturer Certified to ensure extended warranties

RECENT WIND OR HAIL DAMAGE?

Inspect your roof promptly after a storm: Any storm or wind alone can damage a roof, so the sooner you inspect the roof after a storm the better you can avoid leak damage inside the home, and if an insurance claim for roof damage is warranted, the better the data you can provide to your insurance company in support of your claim.

WIND DAMAGE

On occasions, particularly during high wind conditions, defective glue strips or adhesive strips on the underside of asphalt shingles may not provide sufficient adhesion. An adhesion failure can lead to failure of the shingle tabs to adhere to the shingles above. In this case exposure to high winds can cause shingles to tear or blow off of the roof, increasing the degree of water damage inside the building when such winds are accompanied by rain. Provided you have a wind and hail peril included with your homeowners insurance all wind damage is covered by your insurance company. The only catch is that you the homeowner are responsible for addressing and repairing any damage within a year of the damage. Let our insurance specialists handle your claim process from meeting your adjuster to filing all required paperwork to your insurance company. Take preventative measures today to ensure you will be insured tomorrow.

HAIL DAMAGE

Hailstones can be quite large, even golf-ball sized in some cases. Hail might produce a "dent" or a damage point in an asphalt shingle roof surface, resulting in granule loss and reducing your roof's life.It can also dislodge the protective mineral granules of an asphalt shingle, producing areas of exposed asphalt shingle substrate. If inspecting an asphalt shingle (or mineral-granule-covered roof roofing) roof shortly after a hailstorm the exposed shingle substrate should be expected to show freshly-exposed asphalt coated or asphalt impregnated shingle base material. If the same area is examined much later the exposed shingle areas of granule loss may have weathered or even cracked and your insurance company will not be able to determine if the marks came from hail and not natural wear and tear. Call us for a free roof inspection and take preventative measures following a storm.

INTERIOR DAMAGE

External moisture enters the through  poor mortar joints, roof flashing's, pipe jacks and vents. It can also enter through missing shingles, hail punctures and other storm related damage. Internal moisture (condensation) collects along decking, drywall or whatever surface is under your roof. We all know when a major leak happens but there are other problems that can arise from slow leaking. When moisture gets trapped in the interior walls of your home and attic, accompanied by our hot summers and high humidity levels mold is a certainty. So whether your drywall is falling down or you just noticed a small water stain on your ceiling call us to ensure your roof is not leaking and avoid repeating costly drywall repairs. Remember any interior damage caused by a covered storm peril will be covered by your insurance company. Call today for your free roof inspection.