Coorparote Office:

Toll Free 800-804-9124

Fax: 800-576-8522

treadliteroofing@contractor.net

Fayetteville Office:

910-527-1701

Raleigh Office:

919-415-1436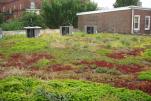 Latitude 35 Restaurant

Restoring existing roof using Green materials!

"THEY DID AN OUTSTANDING JOB,  THE CREW WAS VERY POLITE AND THEY TOOK CARE OF BUSINESS"

                          T. Yana

                  Cameron,NC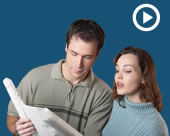 1. Customers come first.

2. We do what we say we're going to do, within an agreed timeframe.

3. Your satisfaction is  guaranteed.

We at Treadlite Roofing offer a variety of roofing and waterproofing needs. From asphalt to metal roofs; to chimney flashing and gutters we are your one stop shop for all your roofing needs. We also have insurance specialists that fight for you the homeowner after catastrophes and storm damage. Whatever your roof needs, you can call on us.

Different members of our staff specialize in different fields of roofing; and different types of roofing materials.  We will make sure to send the most experienced person in each field to you for an estimate. Then, when the project is underway, that person will be personally responsible for its satisfactory completion.

Metal Roofing

Shingle Roofing

Flat Roofs

Roof Recovery

Water Proofing

Green Roofs

Insurance Claims