Coorparote Office:

Toll Free 800-804-9124

Fax: 800-576-8522

treadliteroofing@contractor.net

Fayetteville Office:

910-527-1701

Raleigh Office:

919-415-1436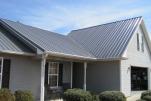 Johnson Residence

New construction, using Green materials!

"THEY DID AN OUTSTANDING JOB,  THE CREW WAS VERY POLITE AND THEY TOOK CARE OF BUSINESS"

                          T. Yana

                  Cameron,NC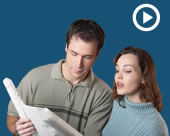 1. Customers come first.

2. We do what we say we're going to do, within an agreed timeframe.

3. Your satisfaction is  guaranteed.

Some Benefits of Metal Roofing:

Appreciate the Value of the Home.  Custom Colors and Styles will give you  all the curb appeal you are looking for.

Energy Savings with Cool Metal Roofing.

On average, about 40% Savings on Cooling Bills.

Lower Your Insurance Premium:

Be sure to contact your insurance agency and request information on available discounts.

Durability:

Metal roofing is known for its resistance to weather, including wind, hail, ice, and snow. It is less affected by hot-cold and wet-dry cycles that destroy other materials.

Made From Recycled Materials and is a Recyclable Material.

Less than 1/3rd the weight of shingles.

No Need to Tear off Existing Shingles (in most cases) and Strain Local Landfills:

Leaving the Existing Shingles also gives More Insulation in the roof, Greater Impact Resistance, Noise Reduction, and Big Savings.

Homeowners installing qualified roofs in 2010 are  eligible for a tax credit worth up to 30% of the materials cost (materials only) up to $1,500 per home.

Treadlite is proud to be a Preferred Contractor for Union Corrugating Company

"Kiss The Asphalt Good Bye"